August is the 200th anniversary of the historic part of the library, The Tisdale House. The building was built in 1817 by Colonel Meltiah Jordan and is named after one of its owners, Seth Tisdale. It was given to the city by George Nixon Black, Jr. in 1897 with the condition "that the premises conveyed shall be always used for a public library". There will be an Anniversary Open House Celebration at the Library on Thursday, August 17th from 4 – 7 pm.
"The Tisdale House Celebrates 200 Years!"
Thursday, August 17
• 4:00 p.m. – Youth Art Show – Boat Room
• 5:00 p.m. – Cake and punch served, musical accompaniment.
• 6:00 p.m. – Earle Shettleworth, Maine State Historian presentation on the history and architectural significance of the Tisdale House – Riverview Room Thursday, August 17 For more information, call the library at 667-6363.
The word "library" comes from Latin word "liber" meaning "book". The definition of public library is established by by the Institute for Museum and Library Services. See it here:
http://humanitiesindicators.org/content/document.aspx?i=436
Libraries come in all sizes and there are different types of libraries such as public libraries, school libraries and research libraries. Public libraries provide books and information for the general population as well as other services for the public. They also offer several programs for all age groups. This site will tell you more about the importance of libraries.
http://publiclibrariesonline.org/2013/04/community-centered-23-reasons-why-your-library-is-the-most-important-place-in-town/
And to see about services and who uses them, see this PEW Research Center report.
http://www.webjunction.org/news/webjunction/pew-report-public-libraries-importance-and-impact.html
The first "public" library was started in 1731 by Benjamin Franklin in Philadelphia, PA. It was America's first lending library and is thought to be the predecessor of all public libraries. Read about it at:
http://librarycompany.org/about-lcp/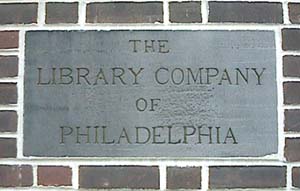 And the first library to be supported by taxes was founded in Peterborough, New Hampshire in 1833. And Boston Public Library was established in 1852. Read about them both at the following websites:
http://peterboroughtownlibrary.org/history/
http://www.bpl.org/general/history.htm
The Library of Congress is the largest library in the world. It came about by an act of Congress in 1800 to contain books that "may be necessary for the use of Congress". The history is at this site:
https://www.loc.gov/about/history-of-the-library/
Recently, the Library of Congress opened its catalogs to the world. See this report:
http://theconversation.com/the-library-of-congress-opened-its-catalogs-to-the-world-heres-why-it-matters-78570
For other facts about the Library of Congress go to this site.
https://www.loc.gov/about/fascinating-facts/
Library of Congress -Jefferson Building